Whether your young speedster is ready for their first bike ever or a bigger size, here are our top tips for choosing the right sized bike for your child.
Age and height help determine a size bracket
Your child's age and height will help guide you to the right wheel size. Measure your child, then check out the sizing guidelines below to find their potential wheel sizes.
Knowing their inside leg measurement helps find the best fit
Once you have an idea of wheel size, consider measuring your child's inside leg, too. Knowing this will really help you find a bike that's comfortable for them to stand over and hop on and off.
Use our kids bike sizing chart!
All bikes fit differently (even if they're the same wheel size) so head on down to visit us for some sweet test rides!
Pro tip: if your child is older than 11 and/or taller than 1.45m you can start looking at adult bikes.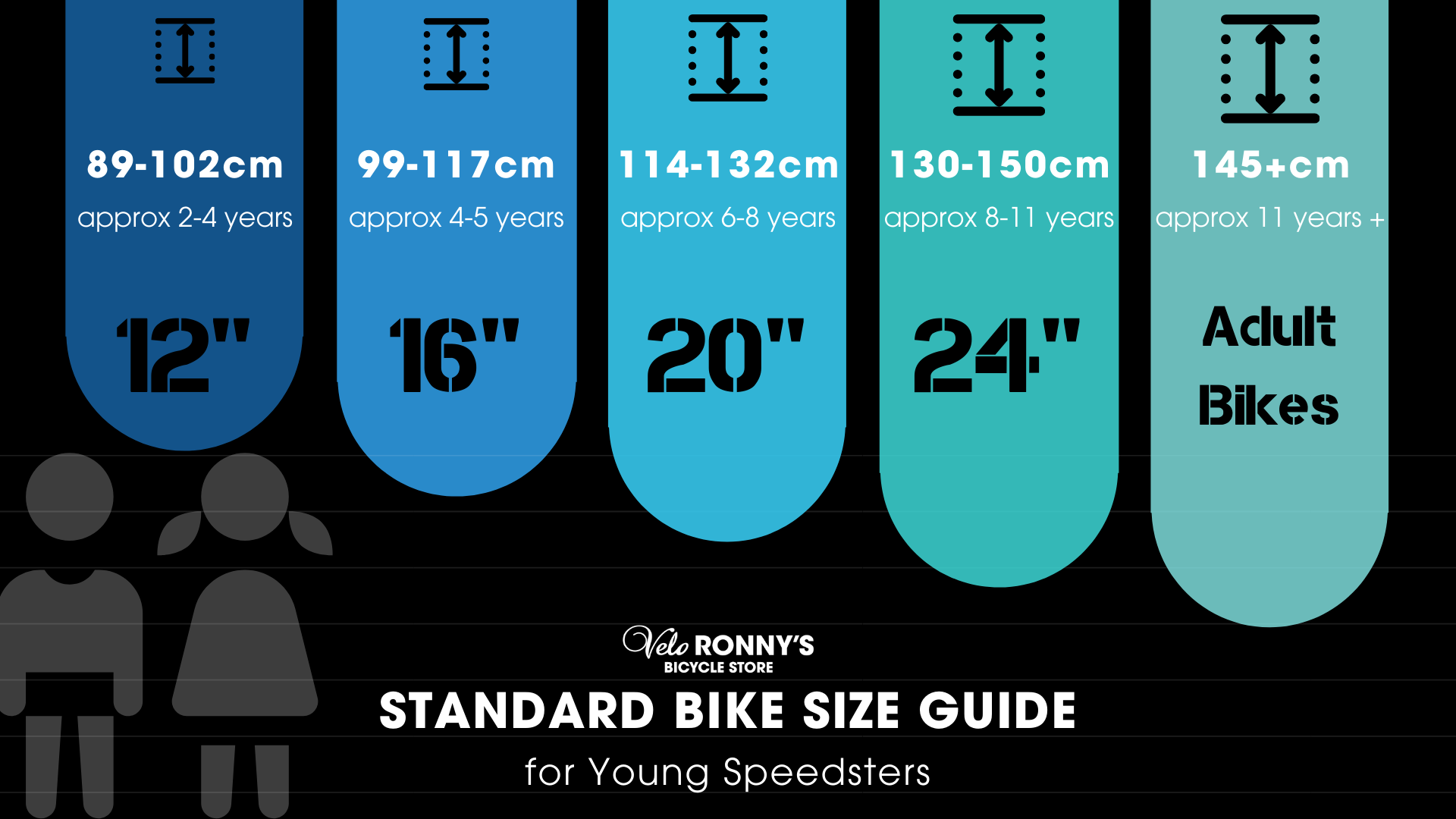 Here are our top tips for helping to decide whether or not a bike fits your child properly.
Seat height
It's important to have your child's seat set at the right height. You should continue to adjust it as they gain skills and confidence, too. Generally, for balance bikes and for their first pedal bike, your child's feet should be flat on the ground while they're seated. For riders comfortable on pedal bikes, only their toes should be able to touch the ground.
Knee position
Knee position is directly related to seat height. When kids are just learning, they should have more bend in their knees so they can easily put their feet on the ground. This gives them more on-bike confidence. As they feel more comfortable, you can raise the seat up so they can get full leg extension for better pedalling.
Standover height
You need to make sure that your child can easily stand over the bike with their feet on the ground, and with an inch or two between them and the top tube of the bike. This helps them feel confident in stopping and getting on and off the bike.
Foot position
When kids are starting to learn on a balance bike, their feet need to touch the ground so they can propel the bike. For pedal bikes, your child will be most comfortable with the ball of their foot resting flat on the pedal.